Project Food Blog: Becoming a Pixie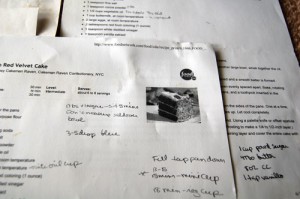 The first challenge of Project Food Blog at Foodbuzz is:
This is it! Your very first entry and we're giving you a chance to tell the world: what defines you as a food blogger and why should you be the next food blog star?
As a stay at home mom with a background in information systems and quality assurance, processes and documentation are near to my heart. What sets me apart from other bloggers is that I am willing to sit down and document the process (success or fail), identify what went right or wrong, and then duplicate or refine.  With these steps in mind I now have a process in place to carry out my inspirations.

Interests and Inspirations
Interests like music and running, Martha Stewart, Julia Child, Betty Crocker, Bakerella, Food Network Challenge and more drive me in the kitchen. I am genuinely interested in inspiring others to bake and cook. I want to show others homemade does not mean home-bound. Something as simple as Five Minute Cake or Mini Banana Muffins and you're in and out of the kitchen, no sweat!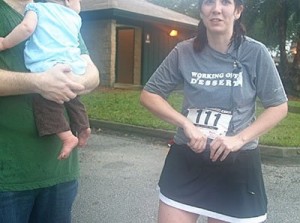 Since I was a little girl, I have been interested in baking treats for the everyday and not so everyday occasion. I remember at 3 or 4, making Toll House bars with my grandmother so my mom could have a special treat in the hospital while giving birth to my sister. Turns out my dad ate the ENTIRE pan, and mom had NONE! I was so sad, and shocked! I remember making cakes in my Easy Bake Oven for grandpa, making cinnamon rolls and turnovers with my aunts on long summer weekends.
In December 2007, everything started coming together. I was flipping through Parenting magazine when I saw a small article about a cookie contest they were hosting. I laughed at first and thought, 'Why not? I mean, I have to make some cookies anyways!' I settled on one of my more time consuming recipes, crowd favorites – Million Dollar Cookies. I wanted to break it down so anyone could understand it and make it themselves.
With recipe and pencil in hand, I made careful notes and observations along the way. I wanted to be sure that what I was doing was the exact same thing as what I was saying. I cranked the dance music up and got to work making the dough while our only child at the moment took a nap. (Another of my secrets, I bake while the kids nap!) After the dough chilled, my daughter woke up and I placed her in the highchair so she could watch and I could have the hands and floor free. Somewhere in the middle of shaping and baking the cookies I realized, this recipe IS easy and the cookies look like something that took hours.
Capturing the Moment
Then it came time to take pictures of my creation. I never considered myself to be a food photographer. I just wanted a pretty shot that showcased the finished product and created a 'moment.'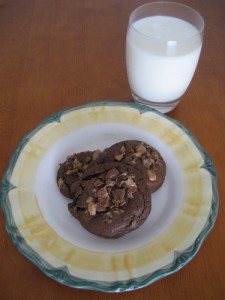 Fortunately, many of the cookies turned out picture perfect, but I was still grabbing, replacing, placing, wiping just to get THE shot – all while the one year crawled around. I selected my photos, edited my notes and submitted my entry.
A few months later, I returned from vacation to check my email when I saw in my spam folder an email describing I had won the cookie contest and a stand mixer! Are you kidding? NO way! From there I found myself stalking the posts on Parenting's website with my cookie recipe and searching the internet seeing who else had made or commented on it. (A surprisingly large number of people!) Even then I never thought about writing my own food blog to share my experiences.
Making Friends and Treats
I eventually got to be good friends with a couple we met in our baby prep class the year prior, and I found out they were running a successful food blog – I was intrigued, and then finally after some nudging and guest spots I started my own blog in late 2009.
My first post were pumpkin shaped cake pops inspired by Bakerella. I ran into a few issues with dipping them – took two attempts to get it right. I took the pops to a party, passed them out to friends who had birthdays with the little aside, 'You can see how I made them on my new food blog!' It was all very well received and I felt like I was opening up a part of me not many people get to see. I was inviting the world into see my process and taste my product, maybe share a story or two and empower them to try it themselves. It all seemed very daunting at first because I thought I could teach the world, but I backed down and realized if I help just one person that's good enough for me! I hope to have something for everyone, a conversation starter of sorts.
Writing a food blog is a creative outlet for my food thoughts and it is like always having the door open to your kitchen. People can stop by at all hours to follow my food journey. We may never meet, but I am sharing a piece of me – who I am through the food I make. What I make isn't a secret, it's out there for everyone to make their own, on their own. There's nothing more rewarding than be able to share the love and learning that comes from our kitchens.
So off I head with pencil and recipe in hand to try another recipe! Thank you for reading! -Krissy aka The Sugar Pixie
https://www.thesugarpixie.net/2010/09/15/project-food-blog-becoming-a-pixie/
Contest
Stories
The first challenge of Project Food Blog at Foodbuzz is: This is it! Your very first entry and we're giving you a chance to tell the world: what defines you as a food blogger and why should you be the next food blog star? As a stay...
thesugarpixie
thesugarpixie@gmail.com
Administrator
The Sugar Pixie