Poor Richard's Wexford Ale House and Grill
I have drove past this place far too much until my friend Aimee in book club suggested we all meet there and try it. It's in the Wexford Flats right across from an old Wendy's, and before Whole Foods headed north. I honestly wasn't sure what to expect, but I wish we had tried sooner! (Dave and I are working on making up for lost time!)
First tip, parking is around the BACK of the building. So you have to drive past it (going south), or turn in the road prior to the Ale house. Second tip, if you're feeling adventurous check out their draft of the day, also known as the Mystery Beer. Third, I hear the Buffalo Mac n Cheese is a must try, and it's BIG!
Our servers have always been very nice and knowledgeable about the food and beer selection during our visits. I am not going to lie, but it is a bit small inside, but we felt very comfortable here. Nice beer selection, but on my first trip I ended up ordering a Yuengling on draft (prefer more wheat options, but maybe it's a seasonal thing.)
The Buffalo Chicken Wrap (fried chicken option) is really good, even good cold as leftovers the next day! The chicken was hot, spicy, and crunchy in the wrap. A good buffalo chicken wrap is hard to find, but they got it right here! The fries were really good, I opted for the loaded fries option.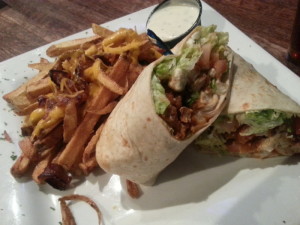 The chocolate brownie is a really good dessert. It's really hard to find a good chocolate brownie when out, but this definitely wins. Tasted like something we would make at home! Served warm with some chocolate drizzle and whipped cream.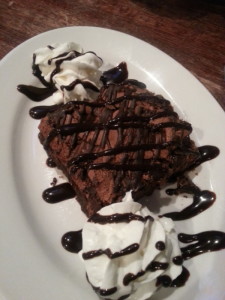 Chicken Cheesteak Sandwich from another visit. I love their sandwich buns!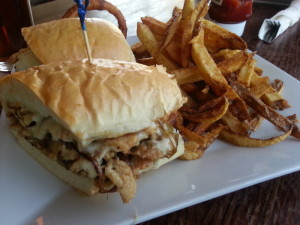 Cross posted on Yelp.com and AccessMcCandless.com
Visit Poor Richards
10501 Perry Hwy
Wexford, PA 15090
http://www.wexfordalehouseonline.com/
https://www.thesugarpixie.net/2016/03/05/poor-richards-wexford-ale-house-and-grill/
https://www.thesugarpixie.net/wp-content/uploads/2016/02/20160201_193505.jpg
https://www.thesugarpixie.net/wp-content/uploads/2016/02/20160201_193505-150x150.jpg
Reviews
pittsburgh suburbs,wexford restaurants
I have drove past this place far too much until my friend Aimee in book club suggested we all meet there and try it. It's in the Wexford Flats right across from an old Wendy's, and before Whole Foods headed north. I honestly wasn't sure what to expect, but...
thesugarpixie
thesugarpixie@gmail.com
Administrator
The Sugar Pixie