Berry and Feta Greek Salad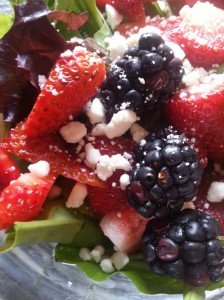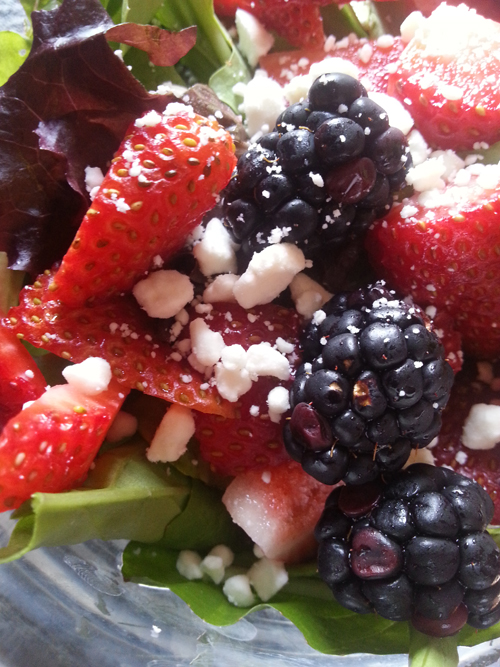 Part of our dinner tonight! We have so many salad greens it's crazy around here! We found Greek Seasoning at Penzeys, an 8oz glass bottle at the kitchen store and voila been having homemade dressing for weeks. The dressing is SO good. (Check out BurghBaby for a Greek Salad Dressing too.)
We ran out of our normal salad ingredients and threw around the idea of strawberry and feta in a salad. (Nothing new, since it's a common menu offering at restaurants in the summer.) I had a few blackberries in the fridge and added them in with greens and the Greek dressing.  Some roasted chickpeas would be great on this for a nice nutty flavor. Really tasty, give it a try – experiment! Yay summer!
https://www.thesugarpixie.net/2013/06/25/berry-and-feta-greek-salad/
Gardening
Sides
blackberry,feta,salad,strawberry
Part of our dinner tonight! We have so many salad greens it's crazy around here! We found Greek Seasoning at Penzeys, an 8oz glass bottle at the kitchen store and voila been having homemade dressing for weeks. The dressing is SO good. (Check out BurghBaby for a Greek Salad...
thesugarpixie
thesugarpixie@gmail.com
Administrator
The Sugar Pixie